Monday, July 27, 2015
The Washington Citi Open Tennis Tournament will start Monday, August 3rd, 2015. I have attended and thoroughly enjoyed this tournament in the past, and wish I could be there [in person]- this year.
That said, The TennisChannel is covering a lot of the action, so I will catch many of the matches on live television.
Both, Men [ATP] and Women [WTP] will be in action, starting Monday. It should be interesting. Shown, Prize Money highlight.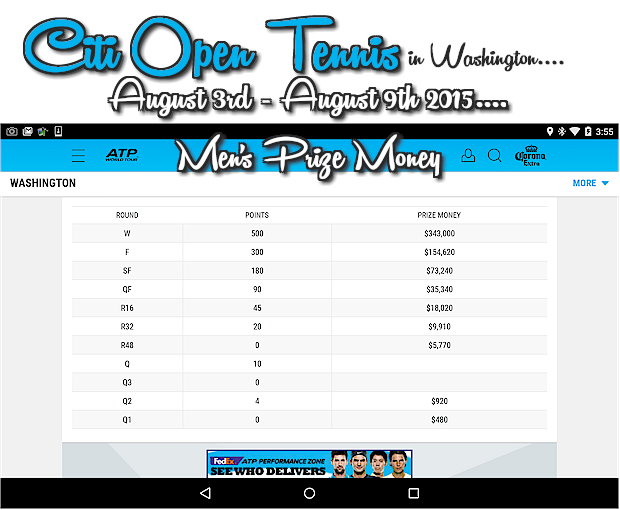 Other things I have been up too?
Keeping up with STARZ's Power and HBO's True Detective.
Online shopping [I will show you later].
Updating my Amazon Stores.
This morning, I made the Fruit Tart shown.
Last week I could not decide if I wanted cupcakes or a fruit tart for my birthday. I had cupcakes. This week, I will have the tart. I have made this [tart] before and shown the results. This year I did not allow the blueberry sauce to thicken as much, nevertheless it was pretty good. See video from Great Chefs- Fruit Tarte.
News from Washington? Always, just nothing I wish to report.