Tuesday, September 08, 2015
I am a little worried about my weight. I have been trying on different things for the upcoming change of seasons-- however not really happy with the results. I am not sure what I am going to do about this problem.
That said, here are recent photos: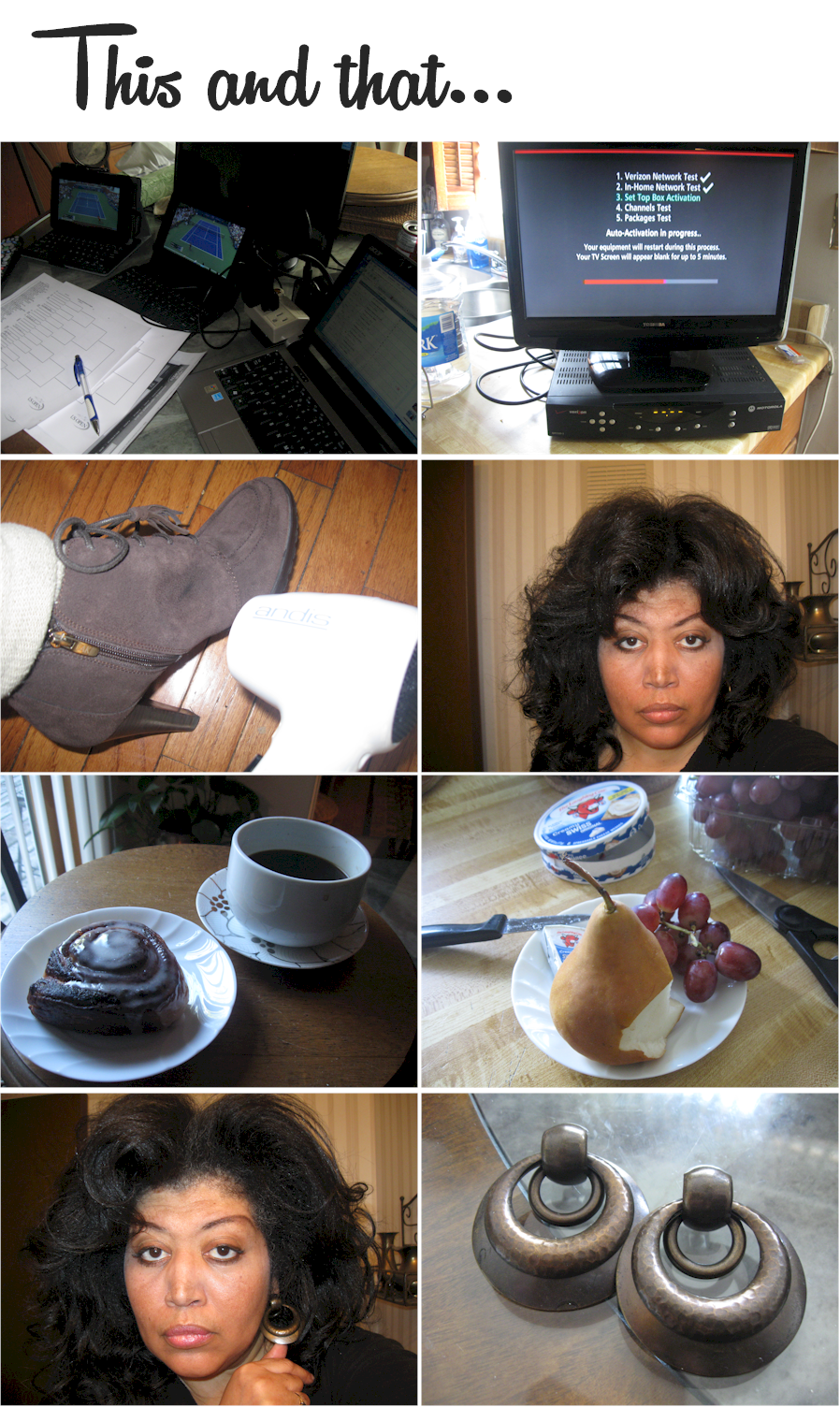 Check list of things I have been up to, some related to the photos above.
Watching the US Open, ends Sunday. Are you watching the Quarterfinal between Serena and Venus this evening at 7:00 ET?
Found a pair of brass earrings in a craft box in the basement. Mother said, "finders keepers"-- so I am happy.
Repaired one of the servlets which allows me to track [via Excel spreadsheets] pro tennis players' earnings.
Replaced the Verizon FiOS Set Top Box in the kitchen [again]. Started rebooting on its own [abstract noise indicating something else].. and finally died.
Stretched my Anne Klein Brown Suede Booties [see here]. They did not have the nines [purchased a couple of years ago], so I got the 8.5's, which are a little snug. Blow dryer and socks- works.
I am getting little things done-- so I am in good spirits [always feels good when I can check something off my "to do" list], however becoming more preoccupied with my weight. I wanted to hold off on a major purchase until... but feel I really need to get a new treadmill, ASAP.