Tuesday, October 27, 2015
I loved the Anne Klein Brass Watch pictured below, from the moment I saw it. I added it to the "Things I Heart" store, and even though it has not been available for sometime now, I never removed it.
I did not purchase the watch when it was available [I tend to go for a plainer look for business and could not justify the purchase for casual wear]. That said, it is the inspiration for one of my latest purchases- the brass chain shown in the photos below.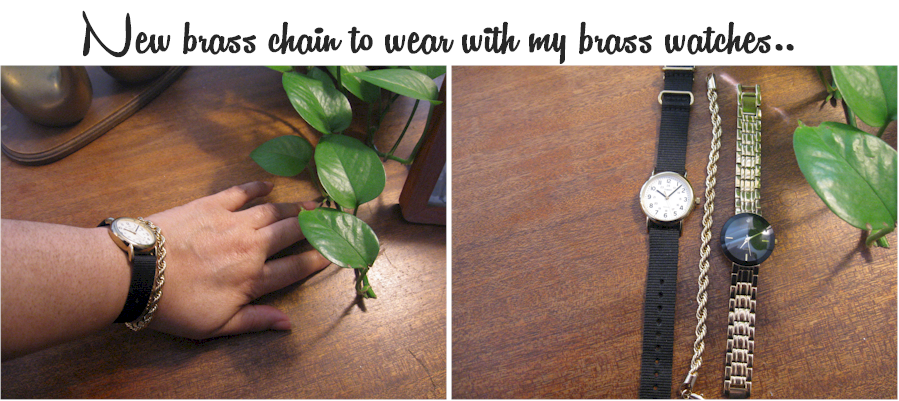 You can find the brass bracelet here. I am very impressed with the quality of the chain- especially when taking into consideration the cost. The Brass Bracelet is also listed in my "Brass" Amazon Store. All of the Amazon Stores I maintain: