Thursday, February 04, 2016
I mentioned in this post, the long leather coat I wore in high school. Believe it or not, I still have the coat.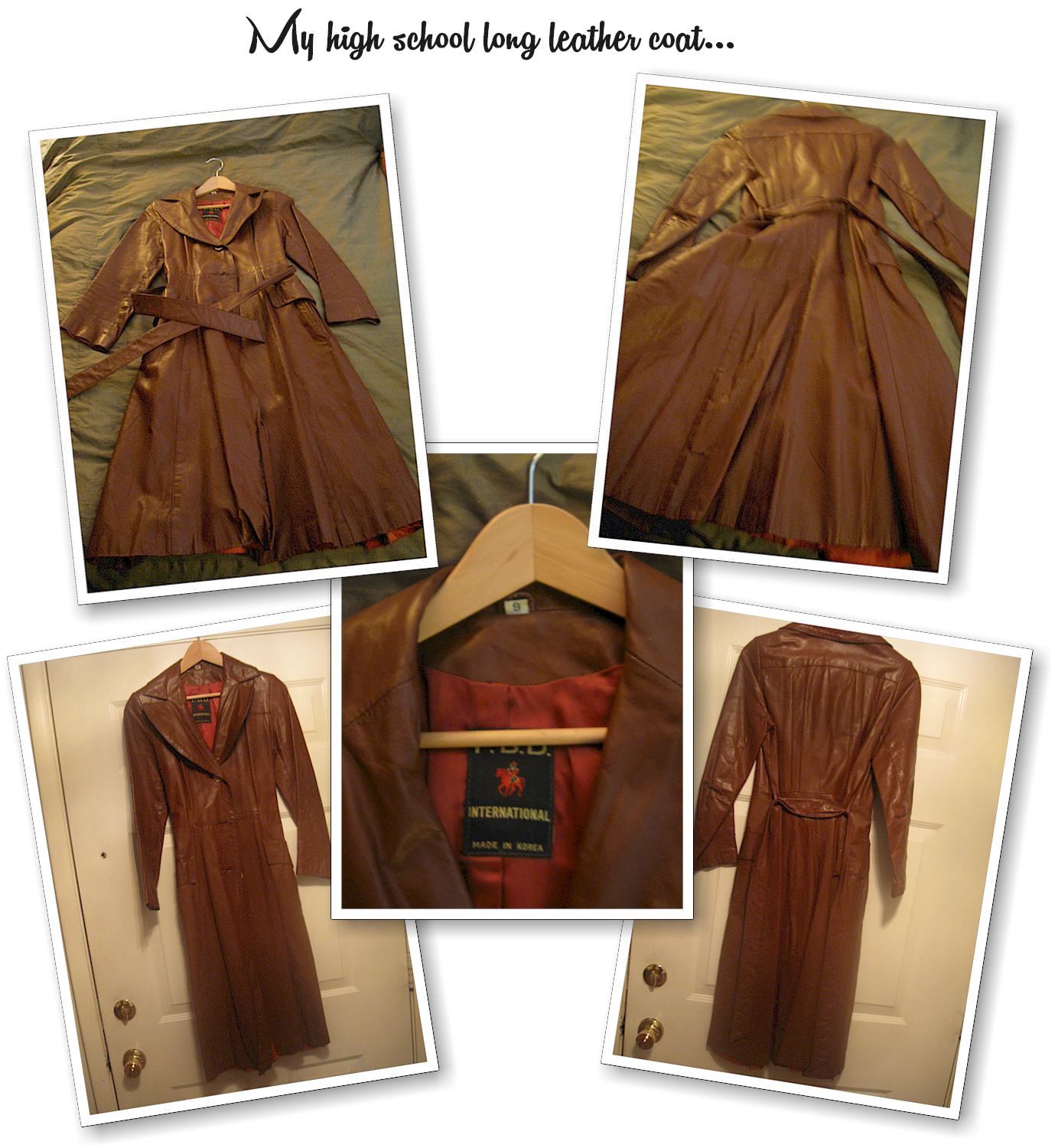 How is it, I still have the leather coat I wore in high school and early college? It is a size 9 junior and I never took it with me when I left home after college. Little tight with suits and I preferred long cloth coats when I left home.
My mother liked keeping my nicer things and I was very surprised [and happy] when she handed it to me when I came back to stay.
The house I live in has four bedrooms upstairs, and one in the finished basement. My mother and I fill all of the closets with the things we never throw out.
Moving on... We have had plumbing problems for about two or three weeks now. The kitchen sinks and garbage disposal are affected-- so tomorrow the plumber will be in bright and early. This is his second visit, in as many weeks.
Today I was out and about. I went to the bank after having lunch. Do you shop at Costco? I love Costco.
Other than updating my Amazon Stores, I really have not been doing much.