Monday, March 07, 2016
Last week was kind of odd. Little things that were out of the ordinary, however nothing I am going to discuss here.
Things I will discuss?
Thursday morning, I woke up to a beautiful snowy day, that was made even more so, in that all of the snow had melted by noon. This is not odd in our area for this time of the year.
Friday night, I was home alone so I decided to try on sweaters and coats I have not had a chance to wear this winter. Yes, in the photo I purposely poofed up my hair to create a look similar to something I saw earlier in the day, while perusing fashion sites.
The series of photos [above], taken through the weekend and today.
In late February [2016], a regularly scheduled business expense was due, which for the first two months of the year sidelined other purchases I wanted to make. The remittance of the payment last week, to my credit card company, enabled me to feel comfortable about replacing somethings I needed.
I ordered 8 items on Saturday, and much to my surprise the first package arrived today. Shown in the group of photos above, the package that arrived today.
Plans for the rest of the week? Two Masters Tennis Tournaments are upcoming. Indian Wells starts Wednesday and runs through Sunday after next. The Miami Tournament starts the Wednesday after the end of Indian Wells.
I am not sure why these two tournaments are scheduled so closely together, however I plan on catching a lot of the action. WatchESPN and The TennisChannel are providing a lot of the live coverage.
Also tomorrow evening, I want to catch the 2006 movie "Babel" with Brad Pitt. It is airing on Showtime.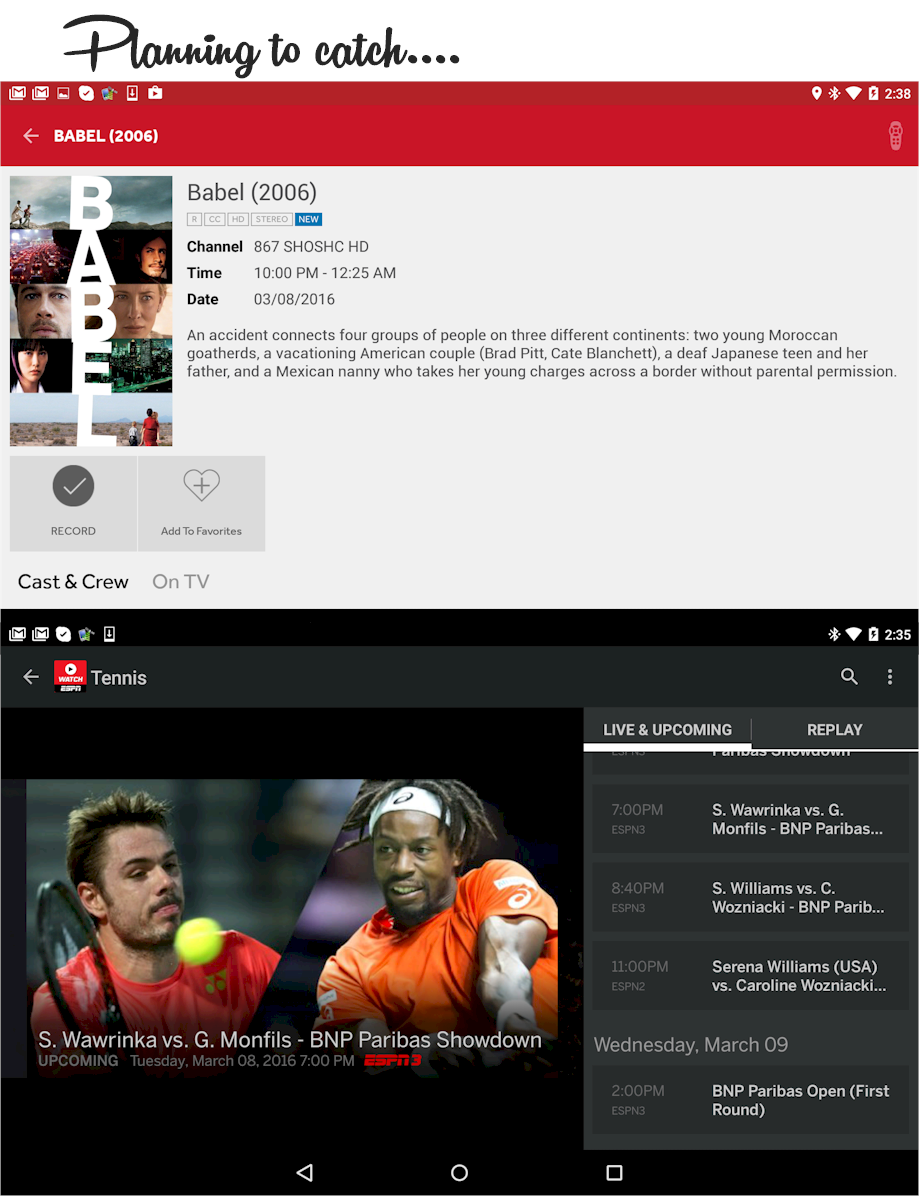 I am not getting out as much as I would like, so I provide details of what I am doing... and how it's hanging. This week, I thought I was going to cut back insofar as eating, however my Mother went to the market today, and purchased a lot of my favorites.