Thursday, June 30, 2016
Most of my family is preparing to leave town for the upcoming holiday [July 4th]. I never make the trek down south for the Annual Family Reunion.
So, what have I been up to?
Trimming the Bushes
Holiday Food Planning
Working on my Amazon Stores, added a new sub-category [Pink Gift Ideas]:
I do most of my shopping online and plan ahead for gift giving. I love finding unique ideas or ideas I think people will appreciate. That is how my "Pink Gift Ideas" page started. Initially, it was a single page under the Gift Ideas category.
Earlier this week, I decided to make it a sub-category. Why? To add more than a page full of pink gift ideas and to unburden myself of trying to insure the pink gifts stayed on the same page. The problem? If I inserted a gift idea before the "pink" page, everything was out of sync.
Shown, a screen grab of the first page of the new sub-category as it appeared yesterday afternoon.

Keep in mind, Amazon prices may change based on different variables. Click here to see the actual page.
Also this week, workmen installed the new gutters, completing all of the work for the new roof installation, which started last week.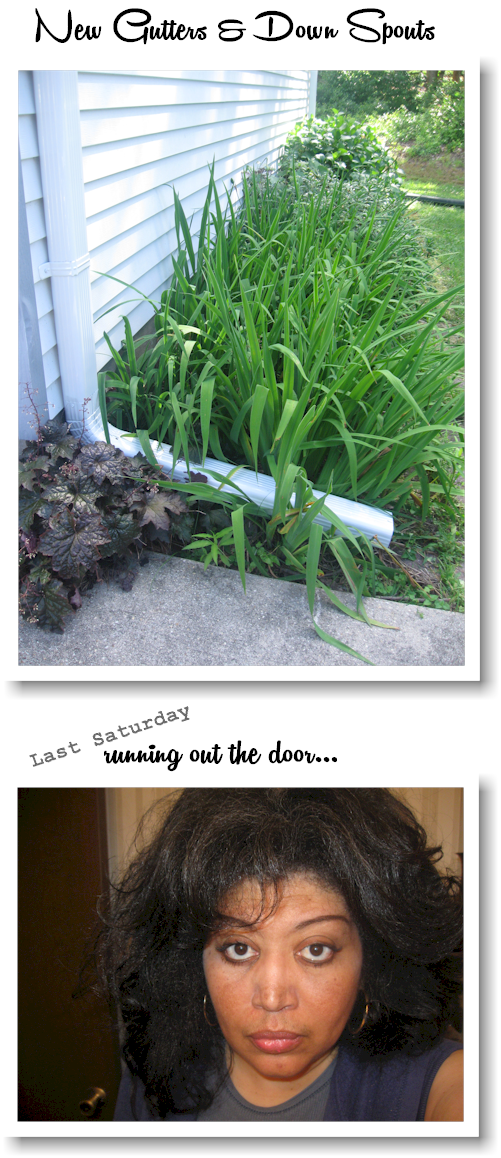 I had a couple of errands to run this week, so also shown... me, as I was leaving the house [alive and busy].