Monday, October 16, 2017
In years past, shopping for a new business suit was one of my favorite things to do. Often it did not matter if the item was on sale or not.
Not the case these days. I shop on a budget and often find great deals.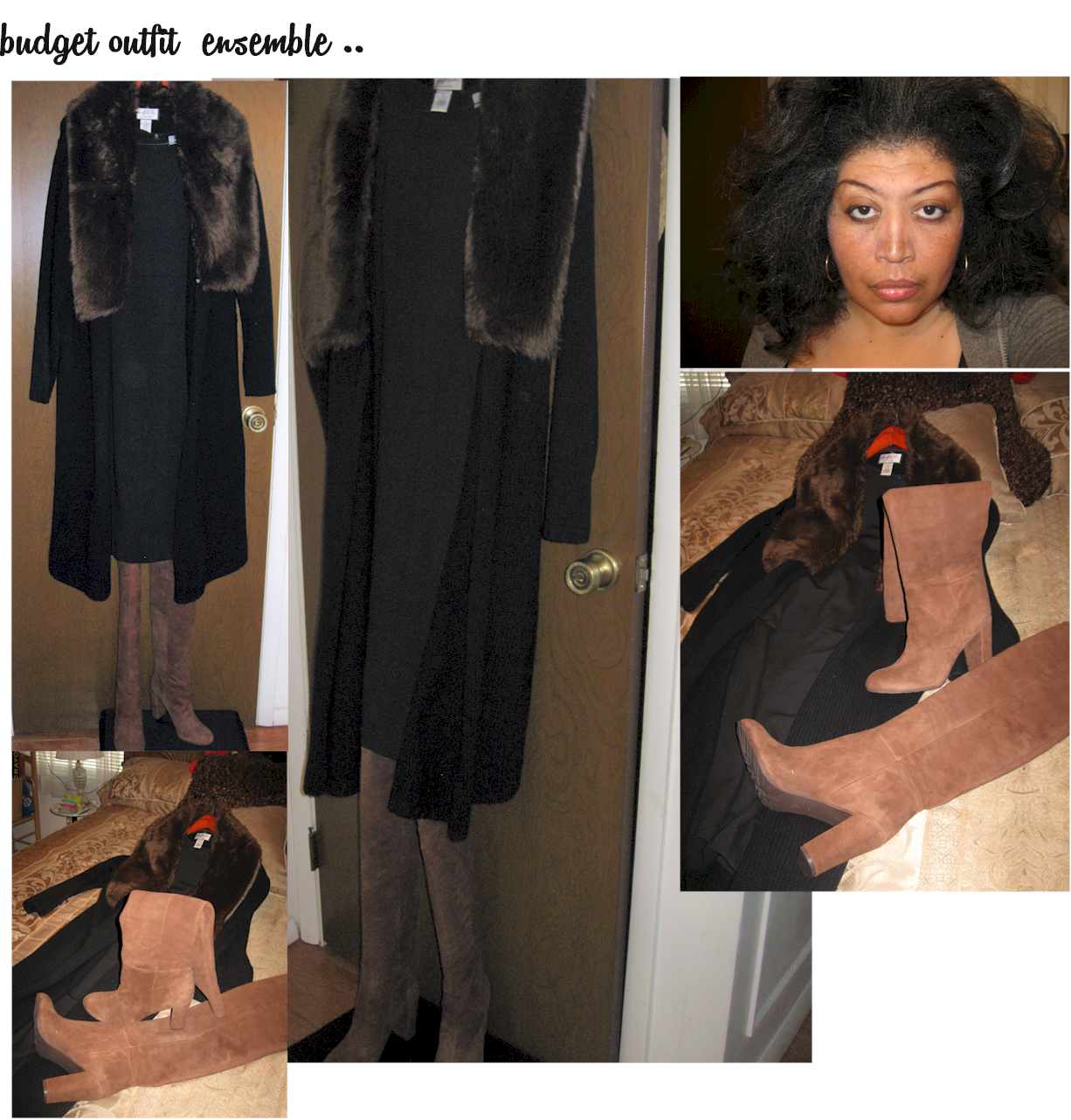 Item, price paid, original price and where purchased...
ROMEO & JULIET COUTURE Oversized Sweater w/ Detachable Faux Fur $15 original price $155 Amazon.
Nine West Women's Snowfall Suede Slouch Boot $67.54 shipping included was $300.00 Nine West Online
Liz Claiborne Dress $26.00 original price est. $100 Arundel Mills Liz Claiborne Outlet Store
Mary McFadden Collection- Long Black Sweater $0.00 original price est. $100, Mom's Closet. Shown wearing in this post.
I purchased the brown suede in the Nine West Snowfall Suede Slouch Boot directly from Nine West in February of this year, however showing the Amazon listing for the black suede. Not sure if the brown is still available.
What else have I been up to? Working on software development projects and preparing for the holidays.