Thursday, September 13, 2018
Started work on the new WiredPages Weather Tool.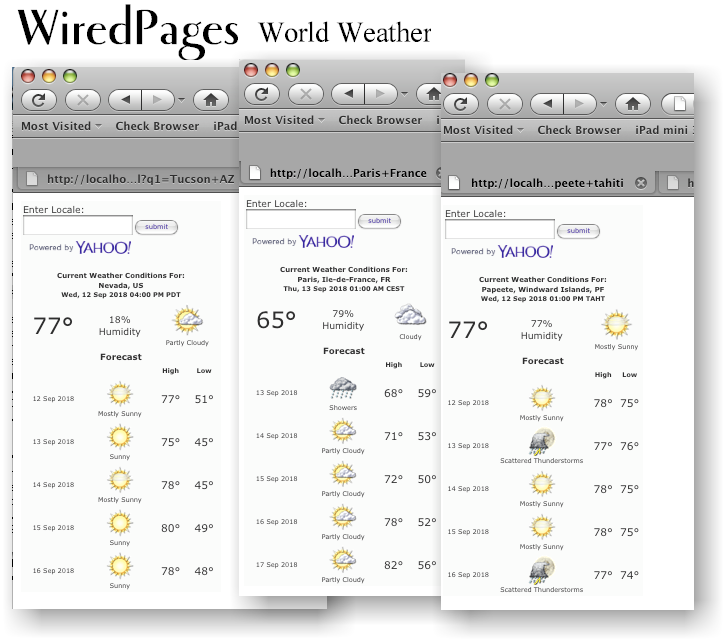 The old interface, illustrated in the QiSoftware Product Catalog is a Java Applet/Servlet combination.
The new weather interface, is a server side Java web application [Servlet]. The new tool will allow access via web browsers installed on most platforms including iPads, Androids, wireless devices, desktops, smartphones, etc.
Not sure when the new interface will be installed. Still working design issues and checking security risks. The new tool will be accessible through the WiredPages home page.