Monday, September 16, 2019
New additions to my wardrobe, suitable for light Summer/Fall evenings.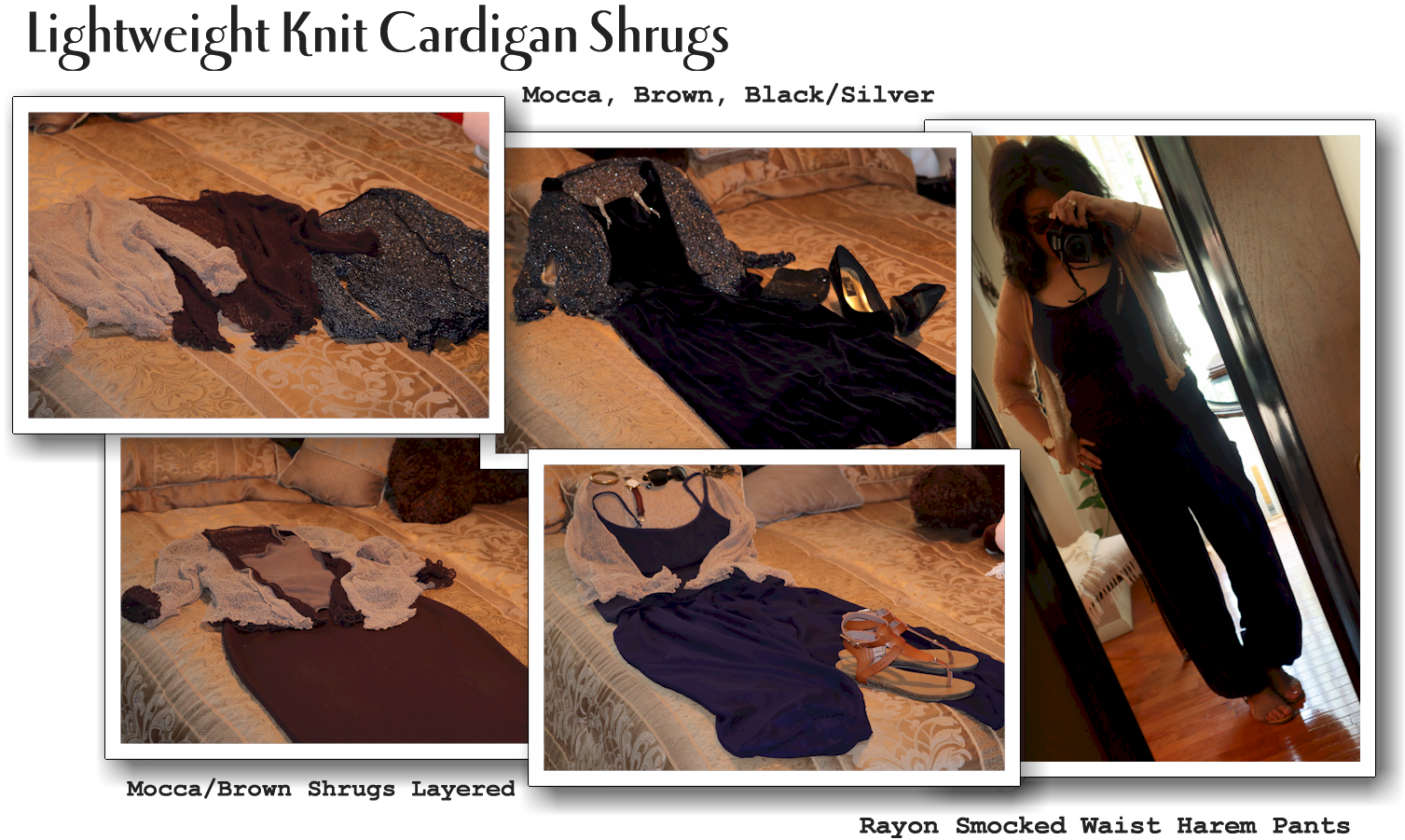 Below, I have provided the links for the items shown, however the Brown Lightweight Cardigan Shrug is no longer available.
I tried on all of the outfits shown in the photos above and happy with the look the shrugs add to each look. The layered look using the mocca & brown shrugs is surprisingly striking.
I ordered the rayon blue harem pants in an XL because I wanted a full effect. I am very pleased with this purchase, however think I will have the pants dry cleaned to maintain the vibrant blue coloring.