Thursday, July 01, 2021
Earlier this year, I went back to the classroom for my real estate course via a virtual link-up. Since I had the opportunity to experience first hand, classroom interaction via the internet, most of the updates made to the "Back to School" products category, reflect my experiences.
My exact "Zoom" hardware configuration is provided below.
I liked the camera selection with this configuration because of the "beautiful face" setting option. I included a more standard video camera in the "Back To School" products listing.
Below, photos of part of the setup as discussed in this post.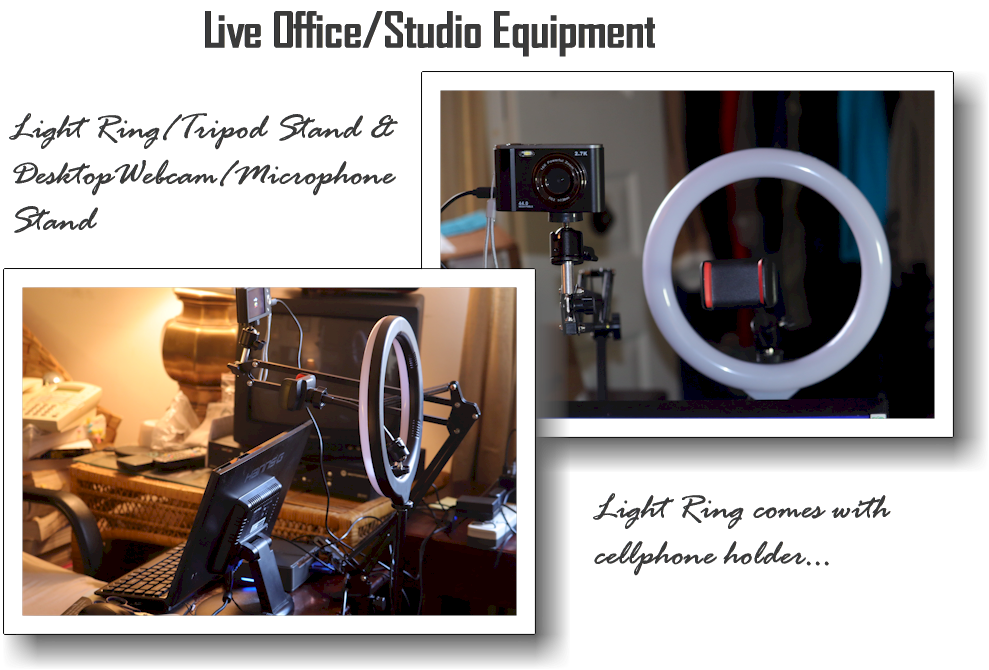 I also felt, the bluetooth audio speaker used with this configuration enhanced the experience and was worth the expense.
Are you going back to school? Do you use Zoom or Microsoft Teams for online meetings? I like the lighting, sound, voice output, and high resolution display this configuration offered and very pleased with how my online classroom and business meetings are experienced.