Friday, April 25, 2014
The day after Easter was productive. Last week, when my mother purchased the Turf Builder I checked the weather reports and noted we would not get rain until Tuesday, April 22. So I planned to spread the fertilizer on Monday, April 21-- which I did.
Yes, in the past I have spread fertilizer without rain in the forecast with disastrous results.
Monday, also made Mini Banana Nut Bread Loafs with a package of cream cheese I needed to use.

Mother's Day is two weeks away Sunday, so I have also been looking for a gift for my mother. Not sure what it will be this year. I like the Pie Saver from the last post however, one she already has one and two I am the one who really bakes. I can't buy a gift for her that looks like it will be for me.
Washington News? DOJ saying Jewish Lawyers in charge at DOJ promised, Jewish lawyers light the judges orders. Jewish lawyers telling me to get a lawyer and sue. I said-- my deals negotiated May 2012 and my affiliates have provided the fund-- I am not paying a contingency lawyer. DOJ we are at an impasse. Jewish lawyers running DOJ. I should not be tortured when I have said I can do nothing. Part of the reason I am owed so much-- too many courts ignored my screams for 20 years. I should not be tortured in hopes of bringing me to my knees in search of a contingency lawyer I do not owe.. That said-- you have been vibrating me since Sept 2012. When do you get that is not going to work and too many commercial lawyers have access to the xray and non xray cameras. You want me to hire one of the lawyers watching as I am tortured? I can have them disbarred for what the have seen. Get off me. DOJ-- did you send the one billion dollars back? You know the fund that included your fee. FBI-- too many with access. Jenna why? Tired of her noise. by the way unless you are on-- you probably do not know who I am talking about.
By the way DOJ-- Lanny, Jason and Ted promised in Sept. 2012 when DOJ got the billion dollar funding from my affiliates. Judges' orders not in effect at that time. I am told one left, one went to jail and ted at Arent Fox is still holding out for a law suit. I said no law suit being brought by me unless I have to counter. This should make CIA happier. National security not my mistake. Theirs. Judges why can your orders after the fact- be ignored?
Update: I took the following photo about an hour ago [April 25th 2014]. Yesterday evening, my mother got on her riding mower and cut the lawn for the first time this year.
That Scotts Turf Builder really works. We have been using it for years now and we always get compliments on the lawn. She does most of the mowing with the rider. I only trim the bushes and worry about my gardens. However every year-- I put down the fertilizer. Yesterday morning, I used the hand spreader to put a bit more down near the street area in front. It is supposed to rain today. Keeping my fingers crossed.

Saturday, April 19, 2014
I started making homemade pies when I moved to my current Hanover, MD address. Before that, I was a young professional that lived alone, so I rarely cooked.
Apple pies were my favorites to experiment with. I do not know how many apple pies I made, before I understood- sautéing Gala Apples in butter, Brown and White Sugars, Nutmeg, Cinnamon, and Cornstarch, filling an uncooked crust, and then baking- would get the results I wanted.
In my quest for perfect homemade pies, I purchased all of the tools I could find. Pie crust shields, pie plates and savers. Here are a few: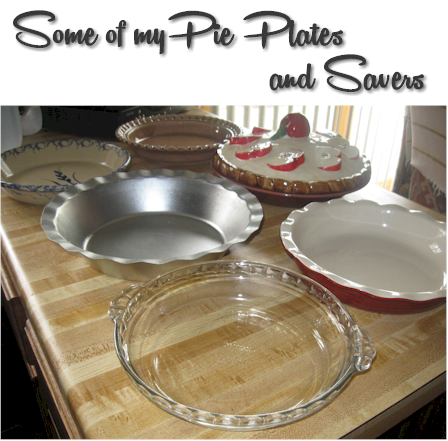 Here are two Covered Pie Dishes- I added to my
Amazon Store
.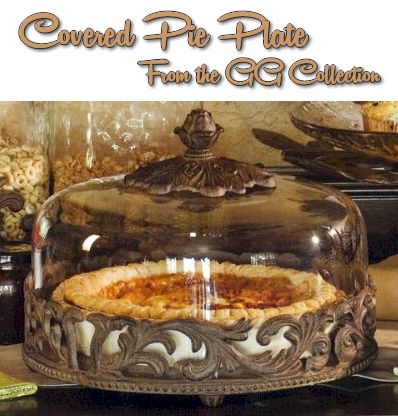 The following Covered Pie Saver is similar to the Apple Pie Saver I have [shown in the first photo], however this one is slightly smaller in that it is 9" and the one I have is 10".
The trick to great homemade pie using fresh fruit? Sautéing the fruit in the spices, sugars and thickening agents [i.e., Cornstarch or Flour] allowing the fruit juices to release and thicken before baking in the pie shell. I learned this through lots of trial and error.

Tuesday, April 15, 2014
When my parents purchased their new home in 1984, every home on the street was also brand new. This allowed them to coordinate in the purchase of curbside trees.
Every spring this is what the street looks like:
I think the planting of these curbside trees [years ago] facilitated the newer cluster of trees across the street-- which look the same, smell the same- however are smaller.
Yesterday, while out checking my gardens and taking photographs, I noticed the similarity in the trees for the first time. Though beautiful, the springtime buds on the trees have an unpleasant odor-- which also suggests the trees are of the same type [I went across the street to see if they had the same unpleasant odor].
In a week or two, I will check the leaves to see if they are similar. The leaves on the trees are kind of fig like. I like when things like this happen-- however surprised I just noticed.

Sunday, I made pork chops, cabbage, candied yams and cornbread for dinner. Yesterday for lunch I had leftovers:
I have also been doing some minor updates to my Amazon stores. Feedback on the little raincoats? Really good. I am so pleased. When I first noticed their site, I thought they were winners.
Washington News? Same news.. get ready... then nothing.
I am getting ready to do more in the garden. I would love to report-- I am getting ready to move and fix my sites and this is ordeal is almost over.

Wednesday, April 09, 2014
I am told many things-- none of which ever happens. This has been a long Spring already. One bright note; my Banana Plant is thriving after the spider mite problem last year. This photo taken this morning.
So many promises have been made lately, that I have started putting on makeup and doing my hair more often. I went to the bank this morning, but that is about all.
Photos I took Monday, after doing my hair [used an electric Conair Curling Iron]. I am grimacing in the lower photo.
Lately, I have been revving my engines [so to speak], to get nowhere. That said, have come up with more ideas for the Southern Maryland Inn, and trying to stay positive.
Being given more info about who's who is Washington which I am not happy about. Why tell me. This makes me very suspicious. Makes me think they want me to clean up their crap rather than the proper authorities. I have too much noise and I am unhappy about this, given the promises this is almost over. Not sure what the truth is.
Washington, hate writing this type of post here. That said-- some are having a hard time with no. I said no.

Tuesday, April 01, 2014
Scenes from my life lately...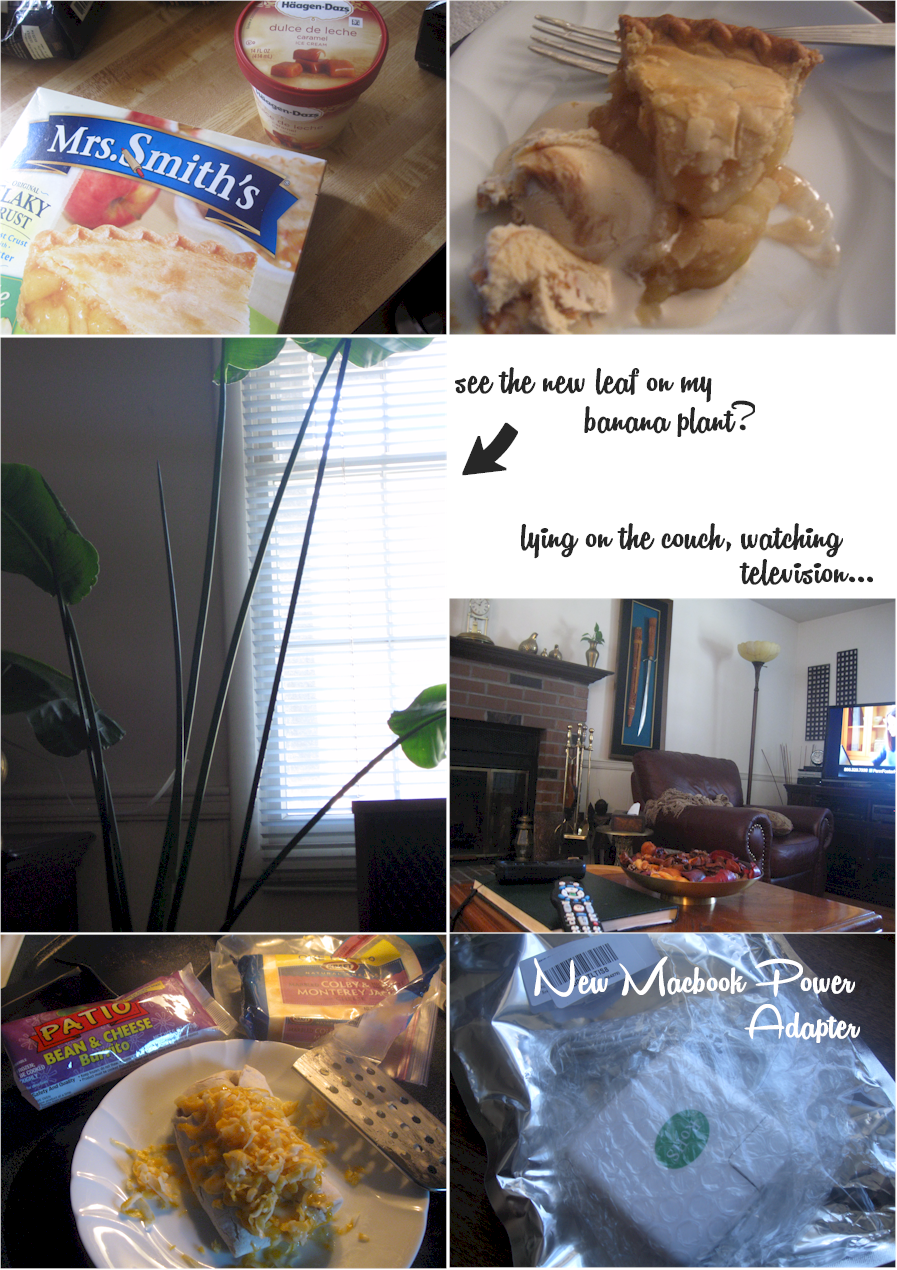 This morning, tried to fix the servlet that provides the feed for this blog. Too much interference on my servers.. Believe it or not, my site is blocking program calls to resources on my site. It appears this was done- in hopes I would move my interfaces to qisoftware.com. Most of the interfaces I developed for WiredPages are hosted on Hosting-q.com. Boy was I mad this morning when I noticed this problem. Also noticed the old IP is still good. Looks like an attempt to mask the 199... ip address. See Q's Wire for discussions about recent qisoftware.com IP address reassignments by my web hosting service.
Please note, I have no plans to move any interfaces from hosting-q.com to qisoftware.com, even after I move the site to new servers if I can ever afford to do so. And again, no I have no plans to give qisoftware.com nor my business [QiSoftware] away.
Nope, Washington did not opt out of the April Fools tease-- however, I expected it.
Other things going on, doing a little gardening in preparation for spring blooms. The Hydrangea on the side of the garage was too large so I cut it back and cut back some of the old blooms in the front garden to make room for spring growth.
Still loving the Southern Maryland Inn project. I regularly list fine dining menu ideas on my Tumblr blog.