Tuesday, December 14, 2021
I was surprised to learn the site ranking resource, Alexa.com, I have relied upon since 2002 (qisoftware.com registered June 28, 2002), will retire May 1, 2022.
I am not sure why this came as a surprise. In March 2020, I developed a quick reference tool using Java Servlet technology to access the Alexa API. Below are illustrations of the tool's output.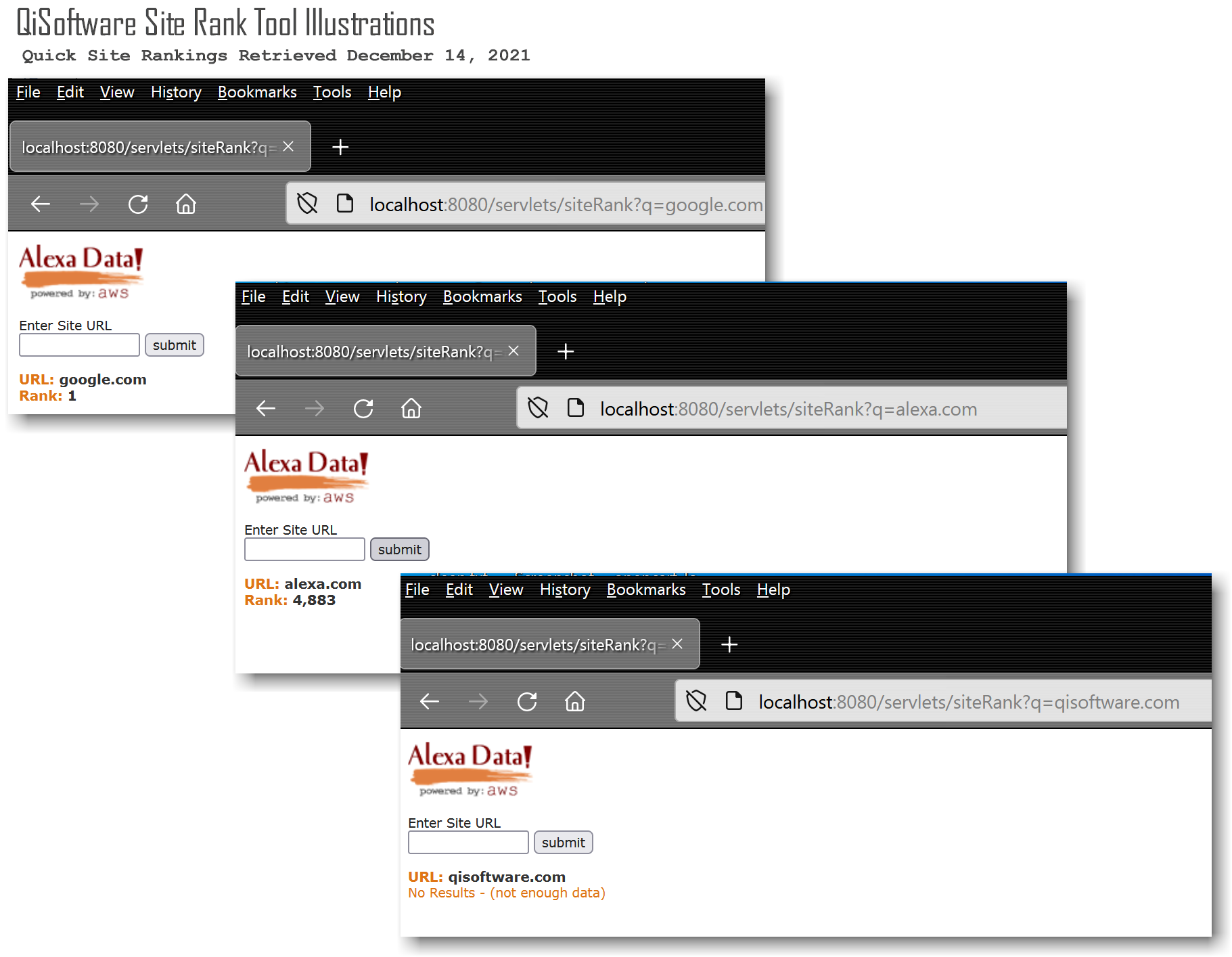 In this business blog (Remix) post, I discuss new tools I developed that would be installed on my sites at a later date. The Alexa site ranking tool was one of the new tools.
I have too many security issues to install all of the software tools I develop. In this case, an additional problem related to Alexa API access costs.
This tool was slated for installation on the WiredPages Technology page. I felt the tool would have added another interesting resource for visitors to the site. I am sorry, I probably will not have the opportunity to install this tool.