Monday, December 27, 2021
As previously discussed, site promotion for the new QiSoftware shopping site, WiredShops, was cancelled for the upcoming holiday season. The site went live the beginning of November (2021), however because of problems with payment processing and shipping times, the decision was made to forgo heavy site promotion.
Though the site has been live since November, there have been no sales. If you feel this is in error, please contact the Internet Crime Complaint Center (IC3).
The site is driven by the Opencart platform. At any given time, the Opencart administration panel reflects the number of visitors to the site.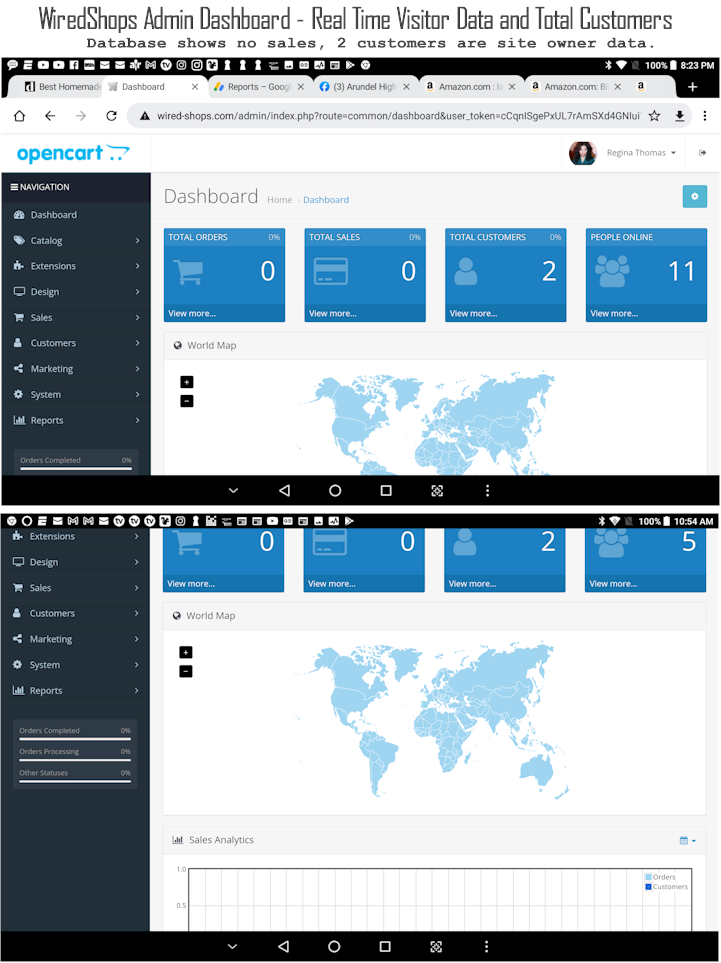 Payment processing issues included problems with non-registered PayPal buyers. For some reason the payment processing for these types of purchases would hang and not process debit and credit card information.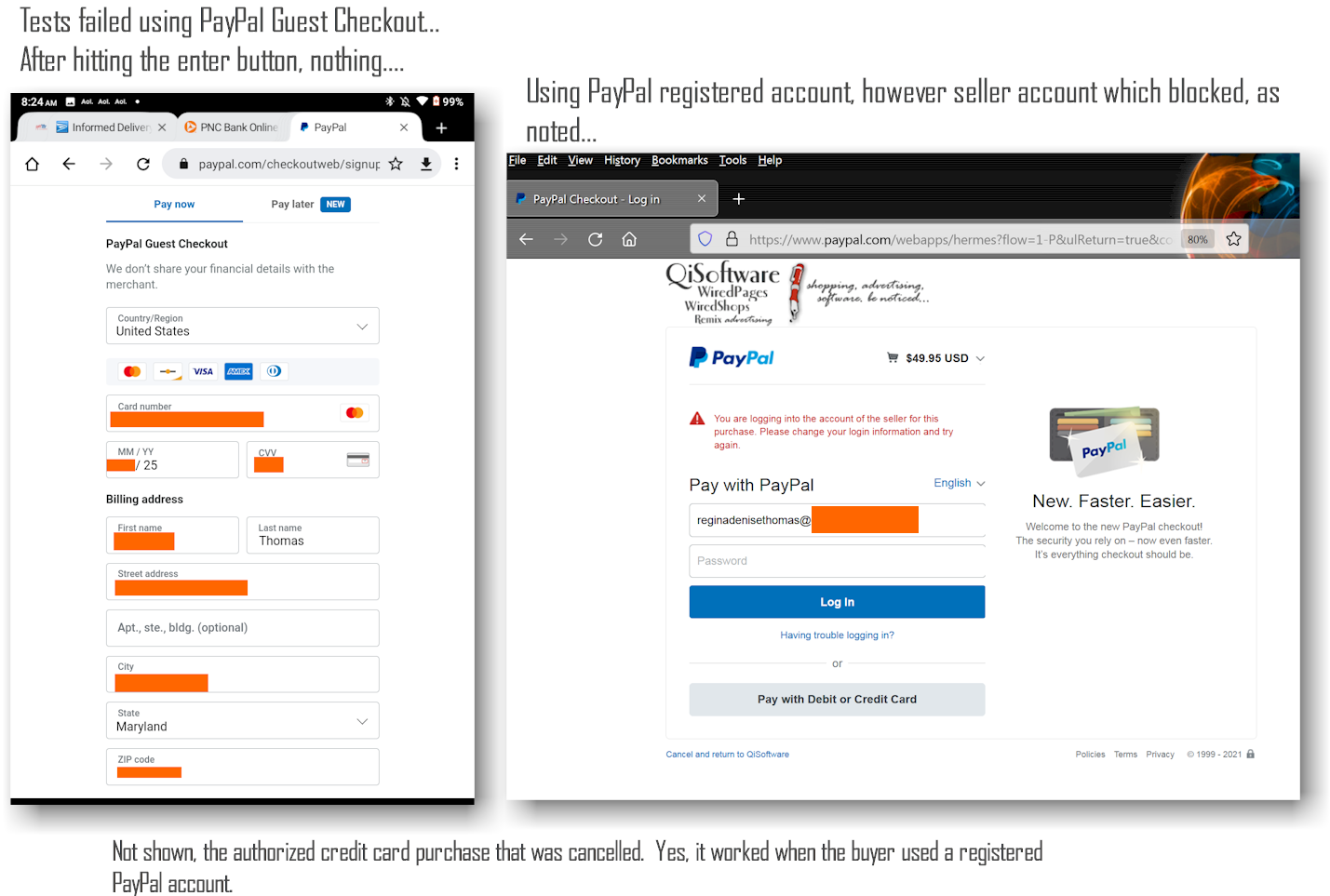 Tests showed, buyers registered with PayPal accounts had less problems.
At this time, PayPal is a cost effective solution which protects both my commerce enterprise and buyers. I have no immediate plans to switch to merchant services offered by my business bank, even though this option is available.
Since mid-September, I have submitted 5 separate orders to my suppliers to check products and understand the process. I am pretty happy with the products I received and received all of the items ordered.
The early orders seemed to take forever to arrive, so I have tested other shipping options with better results. A big reason for the "no holiday promotion" decision this year, I wanted to understand how to correctly select shipping options.
The items I ordered as holiday gifts, using revised shipping options, arrived well before the holiday. I did not use next day service, and the order took about 12 days. WiredShops does offer next day service for an additional fee.
Abstract noise has provided that I have other problems that I would like the proper authorities to look into. Since, I cannot prove any of the allegations, I am looking into other ways to have this checked.