Thursday, January 06, 2022
Recently, I developed a Java JDBC Servlet that connects to the WiredShops Opencart database- allowing real-time quick reports of sales data.
The illustrations below show the development (local) mode output of the program.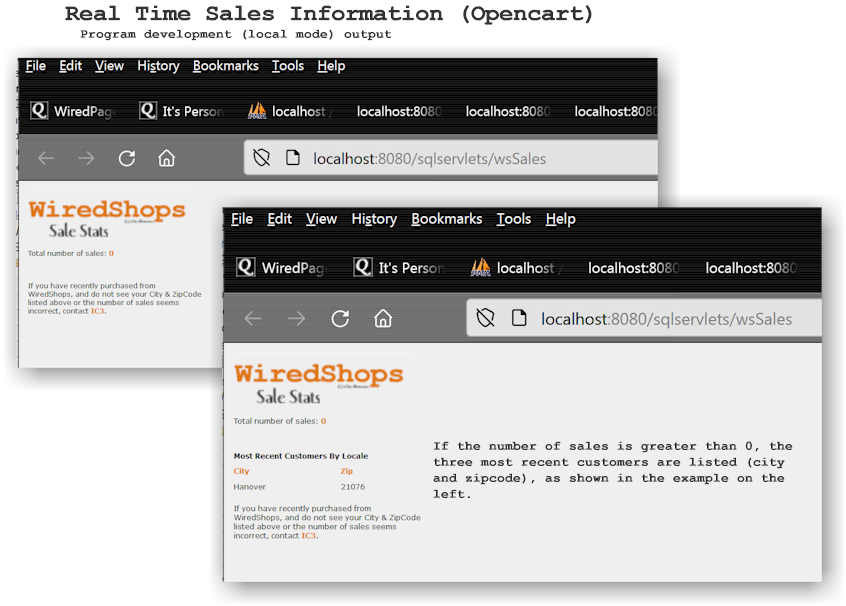 I have ported several integrated databases, i.e., CIA's World FactBook, Commentrics, and Opencart to my local development environment.
I was pleasantly surprised with the ease in which I was able to access the Opencart data. In comparison to the other databases, Opencart is very straight forward as related to executing queries without having to make joined or multiple requests.
The new program is installed on Remix (Business Blog) and this blog in the lower area of the sidebar as illustrated in the graphic below.
Can a program like this be written in PHP rather than Java JDBC Servlet technology? Yes. I prefer Java because it executes faster and is less resource intensive. Opencart is written in PHP. That said, all of my websites use Java hosting services in addition to Linux, Apache, MySQL, and PHP (LAMP).
To learn more about my WiredShops Opencart installation see this promotional article.