Thursday, December 31, 2015
I started this post last night, in bed while watching television. I took photos to show my vantage point.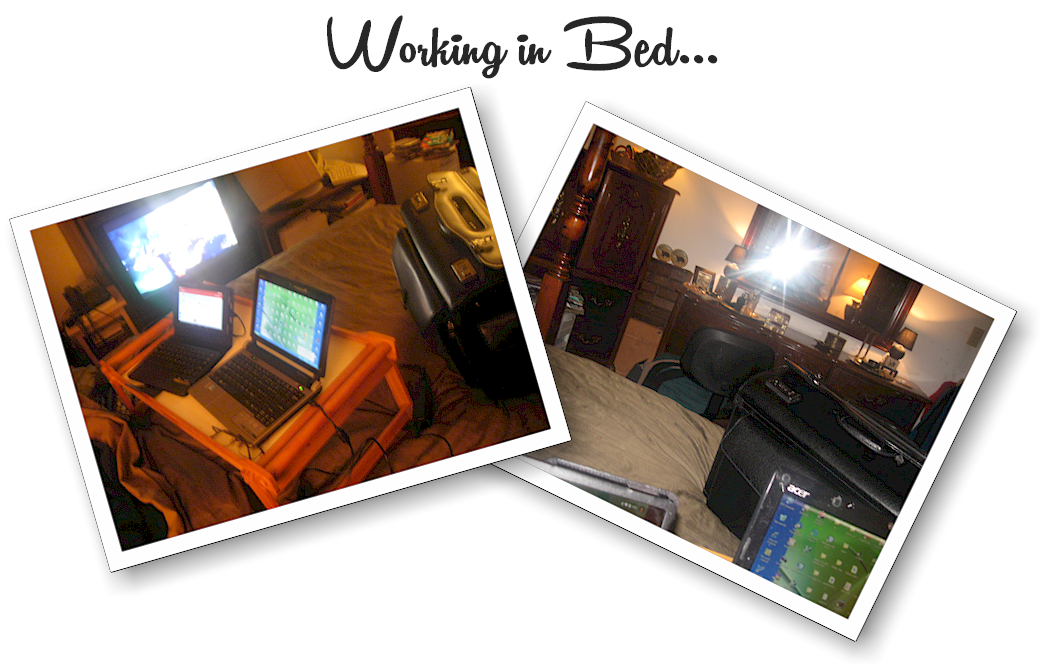 That said, after making the Pineapple Upside Down Cake [shown below], cleaning the kitchen, preparing for bed and then more research [how to set up recurring events in Facebook, ans: copy a previous event and update], I was too tired to do anything but put my camera away and go to sleep.
I made the Upside Down Cake, because the day before I made Sweet and Sour Pork using the leftover Pork Tenderloin from Christmas and had leftover pineapple slices.
I love the basic cake recipe I used for this and plan on using it again with other flavors. Recipe here. I used unsalted butter instead of margarine [creaming the butter and sugar for 3 minutes] and a 9" round cake pan instead of a 9"x9" square pan. I only have 8"x8" pans.
Earlier in the day, before I started the cake, I had leftover Sweet and Sour Pork for lunch and began taking down the holiday decorations.
Other things I've been up too?
Tuesday: Visit to the bank, deposited some of my Christmas Gifts.
Tuesday: Taking photos in Hanover, MD for the Facebook HanoverMDBusinesses Page.
Movie: The Children's Hour [1961] w/Audrey Hepburn, Shirley MacLaine, James Garner on Turner Movie Classics or AMC.
Movie: The Mirror Has Two Faces w/Barbra Streisand, Lauren Bacall and Jeff Bridges, yes, I have seen this before but saw it again the other day.
Movie: 5 Flights Up w/Diane Keaton, Morgan Freeman I was a little surprised by how much I liked this movie. In my opinion, my favorite stars have been doing more films that are philosophical in nature, doomsday or an elongated discussion on society in general, which given my current set of circumstances, I sometimes find hard to watch. This movie was pretty good. I watch a lot of old movies.
Did you get holiday gifts in the form of money? Me too. Something I purchased with some of the gift money: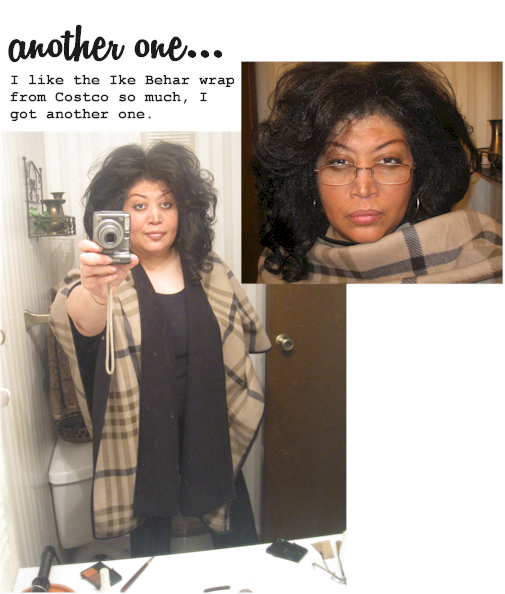 Also updating Amazon Stores. You can find great deals now.
Oh and by the way, Happy New Year...

Friday, December 25, 2015
I started the week planning meals. Sunday I started the baking with a Chocolate Buttermilk Cake. The recipe did not work out for me, however I took photos...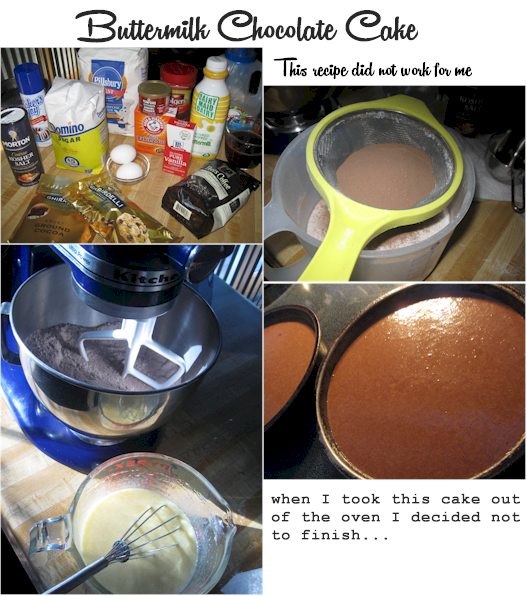 Monday I revised plans for the dessert cake and the recipe for the Pork Tenderloin. Tuesday, I made the cornbread for the sausage stuffing. Since I decided to make my favorite Lemon Layer Cake, I spent most of Wednesday making the cake and sautéing onions, celery and sausage for the stuffing.
I have discussed the Lemon Layer Cake and the Italian Buttercream I love with this cake; here and here. Shown, photos of the cake I made this week.
Thursday evening I made the Cranberry Sauce. I use the recipe on the Ocean Spray bag that uses only the berries, water and sugar. It has become a favorite for us.
Thursday [Christmas Eve], I made Belgian Buttermilk Waffles [same recipe I used Sunday, see last post] for breakfast and Kung Pao Chicken for lunch/dinner-- shown.
Today, I made Pork Tenderloin Medallions with a Honey, Mustard and Pineapple marinade, Macaroni & Cheese, Candied Yams, and finished the stuffing by baking. We had dinner lunch around 1:00 pm today just after opening our gifts.
Gifts? As always, I received mostly money however I also received a couple of gifts. One that I love this year, shown.
Everyone seemed to like the gifts I gave them. They also liked the lunch. I thought it turned out well. It was a nice day for me. Hope your day was good too.
The New Year? Going on a diet.

Sunday, December 20, 2015
Christmas 2012, one of the gifts I gave my Mother was the Oster Thick Belgian Flip Waffle Maker. Ease of use- great, however until yesterday I had only tried a commercial waffle mix that did not require milk or eggs.
Though I tried enhancing the flavor with blueberries and chocolate, I never really felt it was worth giving up the frozen waffles I love. That is, until yesterday. I made this Belgian Buttermilk Waffles recipe [with non-fat buttermilk] and the only thing I can say "gosh was that good"- and I mean really.
My sister purchased her Belgian Waffle Maker a couple of years earlier than we did [2012], so I know the trend for this type of purchase [remember the George Foreman...] is not as popular now. She tends to keep up with new innovations for the kitchen.
That said, if you love Buttermilk Waffles from scratch, then this is the recipe to use. Yesterday, I added the Oster Thick Belgian Flip Waffle Maker [I chose] to my Amazon Store [Home & Kitchen] because for the price, it is rated pretty well and I agree. See all of my Amazon Stores:
I love blueberries so I may try this recipe with that added ingredient, but not because I need to enhance the flavor.
Please note: Yesterday, I only made half the recipe. It made 2 large waffles [each waffle having 4 quarters as shown in the photo above]. I also used Pam to coat the waffle maker cook surface. I love Baker's Joy and Pam.
PS: I did not have much success with the Buttercream Chocolate Cake I discuss here.

Friday, December 18, 2015
For the past week I have been planning holiday menus and insuring the pantry is stocked with the things I will need. As I indicated in earlier posts, I will be trying a chocolate cake recipe that I think I have watched Ina Garten showcase on her show, Barefoot Contessa.
The recipe calls for buttermilk, an ingredient I have never used so I thought since I would have extra on hand, I would also try other recipes that call for the ingredient.
I found the recipes this morning and printed them [discussion about the PrinterShare app and my android follows] for storage amongst my cookbooks and plastic folders containing other recipes I have printed from the internet over the years [baker's rack with my books and folders shown in one of the photos below].
I do a lot with my android and being able to print from the device was an important feature that I did not have until about a month ago. I purchased the android last February [2015] and it is my first tablet. I got a Smart Card Reader Adapter with Micro-USB Charging in early November 2015 which allowed me to print to my non-wireless printer/fax after I rooted the android.
Rooting the device involved a lot of research and one of the reasons I like the idea of devices that come with the root access available at the time of purchase. My Macbook and desktop Mac are examples of computers/devices that when purchased already had root access. My android did not.
In the case of printing, non- root access is easily overcome with a wifi printer, however I could not justify the purchase of another printer just to be able to print from my android.
Though I get a lot done with my android, my bread and butter as a software consultant and blogger are still my Macbook and Netbook. My desktops because they are stationary are more like my android, in that I use them but do not keep work or data on them. Another difference, I do not keep account information on any of my desktop computers. My android travels with me-- so I do keep a lot of account information however I do not write code, blog posts nor create graphics on my android.
My android allows me to quickly update my Amazon Stores, check reports related to my business and online business activities, pay bills, perform any number of social media activities and search the internet.
The thing I like about my android? Its a lot faster accessing internet resources than my other internet connected devices. All of my computers have either wifi or ethernet internet access [via Verizon FiOS, Macbook and Netbook have both], however everything but the android has "heavier" operating systems that use a lot of stored data [Tablet browsers use less overhead. Firefox on android a lot lighter than on Macbook and Netbook].
Right now, I am on my netbook writing this post and downloading photos for the post's illustrations, because it is where I have the Thingamablog installation for this blog. If I were writing a post for the Business Blog Remix, I would be on my Macbook. That said, my android is right next to me and I am using it to check things, e.g., correct spelling of "Ina Garten". I also created the screen-grabs of PrinterShare in operation for this blog post using the android.

After all that, I went into the fridge and noticed a problem.
I will have the right "Buttermilk" by the end of the weekend and hopefully be able to "show and tell" my perfect chocolate cake in a blog post- sometime next week.
Hope your plans are going well.

Sunday, December 13, 2015
I have been cooking more since Thanksgiving. Last week I made pork chops, candied yams, macaroni and cheese and cornbread for lunch on Monday and had leftovers Tuesday and Wednesday.
I am also planning meals for Christmas, the days following and New Years Day.One of the desserts we will be trying, this Chocolate Layer Cake, [Update: 12.20.15 I had no success with this recipe]. I have most of the recipe's ingredients on hand, however needed to get baking chocolate and cocoa.
I also need Buttermilk, something else I do not keep on hand. In addition to planning meals, our holiday decorations went up this week.
Sometime ago, I noticed a television ad featuring a Balsam Hill Blue Spruce. I thought it so nice, I added the tree to the Gift Ideas Amazon Store. Need more ideas? [Amazon Holiday Ordering and Return Deadlines [U.S.]]

Friday, December 11, 2015
I love fur collars on sweaters and coats, however it was not until I was leaving my position as a defense contractor with a Fortune 100 corporation that I started to collect the items I have now.
Before that, I always went for more conservative items with less in the way of extra details [e.g. fur collars]. A trench coat [olive/khaki color with a faux suede feel and look], a black cape, a long black leather- and each worked with most of my many suits.
Then I tried the fur "look". For instance, this wool coat [dark rust/with black fur collar] was purchased in March 1995 [left corporate world in April 1995] from the Burlington Coat Factory at Pentagon City in Arlington, VA.

It was a clearance item and I was able to get it for a ridiculously low price. Does it work with most of my suits? Not really. That's why, the other day when I was looking through the coat closet and noticed it- I thought, I really wish that coat was charcoal gray with the black collar.
Then about 10 years ago, after Arundel Mills and TJ Maxx arrived in Hanover, MD, I purchased the two sweaters with fur collars shown below.
The one on the left is charcoal gray with a detachable [snaps] brown collar which I wear mostly without the collar and the other [right] is all black and the inset shows the collar is not detachable.
Then two years ago-- I ordered this Romeo and Juliet Couture item with a detachable collar [inset shows the buttons for the collar]. I love this sweater as well. Everyone who tries it on-- looks really expensive.
And then [late last month], I found a sweater in my mother's "other" closet and had a brainstorm. It was a long lambswool sweater that hung heavy. It had belt loops for a belt and buttons for a collar. Neither the collar nor the belt was available. My mother was away at time time, so explaining I was in her closet in the guest room and looking for a pair of black boots she had given me, I found the sweater.
I sent a text and an email, asking if she ever wore it? I also sent a photo so she wold know what I was talking about. She said, "no, she never wore it and yes I could have it". She may have felt guilty she took back the boots she had given me.
That's when I got busy realigning the existing positions of the buttons for the collar- to fit the elastic stirrups on the brown fur collar that goes with the Romeo and Juliet Couture Sweater.
Here is my new sweater with the collar attached. I absolutely love it and have a lot of outfits I can pair with it.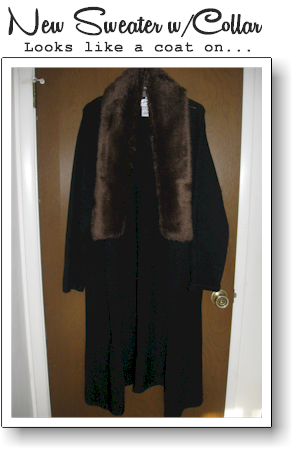 I also had to remove the belt loops and use my Fuzz Buster to make the sweater look brand new.. Do you need a Fuzz Buster?
I did not find the one I have, however did find something similar here. It's a great gift idea. I also looked for a coat similar to the look of my new sweater. Did not find much, think it would be expensive.
History of the black lambswool sweater? My sister gave it to my mother, because the label provided an incorrect size. My mother never wore it. Wrong size give away-- that works well for me as a coat. No, I don't get the boots back.

Saturday, December 05, 2015
Have you started decorating for the holidays? I wish, I could say "I have". The other day, I rode past the house shown below, and thought I really should get started on our decorations. New piece of furniture in the living room since last December, causing a minor issue.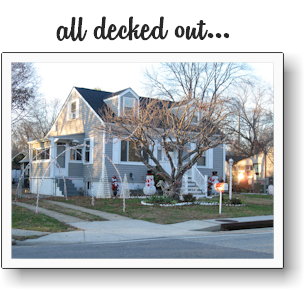 So today, I got started and quickly found something else to do...
That said, I have most of my gifts wrapped and ready to go under the tree when it finally goes up. Right now, the gifts are stored in the guest bedroom.
Earlier this evening, I went out to see what others were doing insofar as holiday decorations and happy to report I am not alone in this procrastination.
I also went by the outdoor garden center in Jessup, MD on RT 175, just past the BW Parkway Exits and found several shoppers getting their trees.
What else have I been up to?
Paying bills:

Quarterly bill for qisoftware.com web hosting.
Credit card bill for holiday gifts.
Cell phone bill.

Out and about, including Arundel Mills Mall Thursday afternoon. Went by I & N Jewelers to get a battery for one of my watches I could not get open. They did it without a problem...
In search of more gift ideas.
Still looking for last minute gifts like me? See some of my ideas:
Next week I will tackle the decorations... and holiday meal planning. I think I am going to try this cake.

Wednesday, December 02, 2015
I went out Monday, to the airport [BWI] and other places in the area. Just wanted to get out. First, I went by the Observation Park [see image below], however there was nothing to observe. When I went by the airport departures terminal-- it was oddly quiet too.
When returning, I saw the results of what appeared to be a bad accident at the intersection of Dorsey Road and Rte. 170. Other than that, it has been a quiet week. The sight of the accident bothered me.
I have not been out since. I continued baking this week- using the leftovers from Thanksgiving. I had extra cream cheese and bananas [that were quickly ripening] so I decided to make Mini Banana Nut Loaves. [Photos below taken yesterday].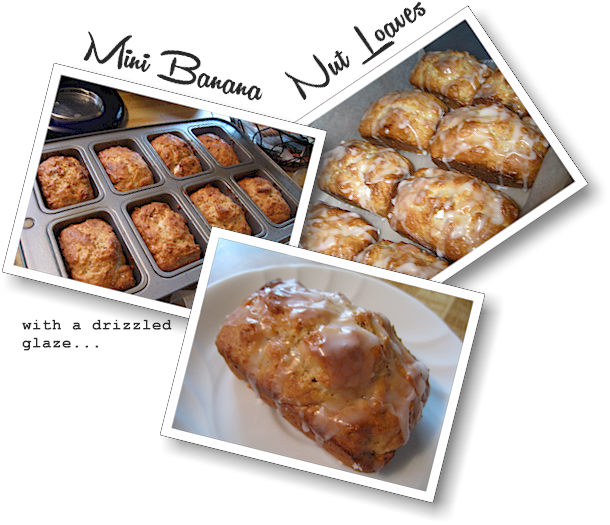 My recipe requires:
All Purpose Flour [2.25 cups]
Bananas [2 large overripe-- mostly black skins]
Cream Cheese [8 oz]
Sugar [1 cup]
Eggs [2]
Butter [quarter cup]
Baking Powder [1.25 teaspoon]
Baking Soda [.25 teaspoon]
Walnuts [1 cup coarsely chopped]
Icing Glaze [Confectionery Sugar, Water, White Sugar, Almond Extract]
In a separate bowl combine the flour, baking power, baking soda and nuts. Mix the cream cheese, butter and sugar. Add the bananas and eggs to the cream cheese mixture. On low, mix the dry ingredients with the cream cheese mixture until moist.
Coat your baking pan with baking spray. Bake for 35 minutes, in a 350 degree preheated oven if making mini loaves. Bake for about 1 hour and 10 minutes or until cake tester comes out clean for a single large loaf.
I keep the loaves in a sealed container until ready to eat. There are good warm so drizzle your glaze right after they come out of the oven [remove loaf/loaves from pan]. Let sit for 10 to 15 minutes after you drizzle, then dig in. If much later, put in a 1100 microwave for 15 seconds or so.